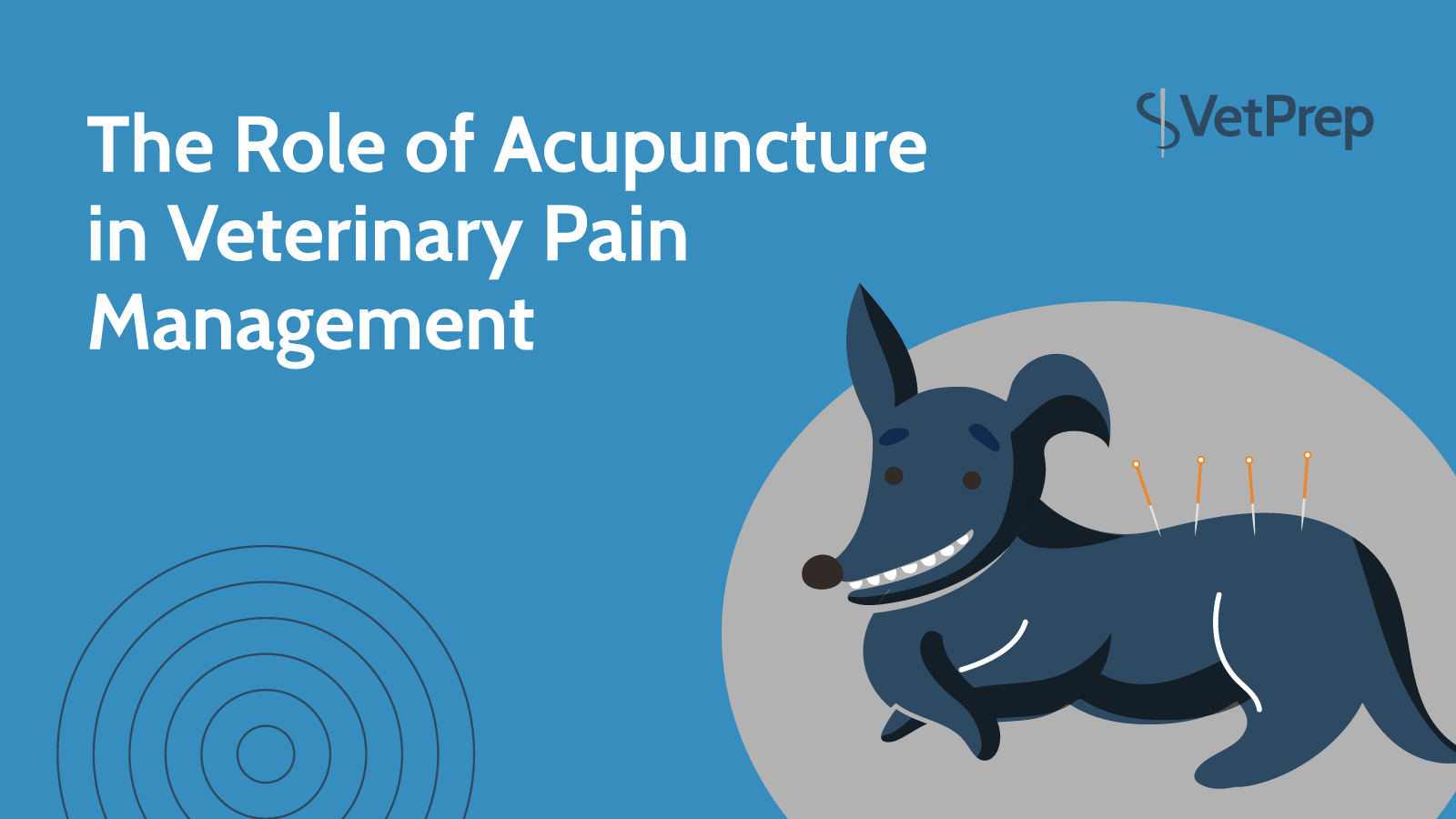 When I graduated from veterinary school in 2006, acupuncture was still relatively uncommon in veterinary medicine. I received some exposure to it during vet school (Dr. Xie of Chi University was a professor at the University of Florida), but it wasn't discussed very often and I knew of few vets who were offering the service to their clients. In recent years, however, that has changed. Acupuncture services have gradually become more widespread and more accessible to pet owners.1,2
Acupuncture can be used to address a variety of conditions in both humans and animals, but it is most frequently incorporated into multimodal pain management. Utilizing acupuncture for pain control can help alleviate a patient's pain or discomfort with minimal side effects. Although the precise mechanism by which acupuncture works has not been fully outlined, this therapy can prove useful in patients experiencing acute or chronic pain and it is often combined with NSAIDs, opioids, and/or other pain medications.
Evidence for Acupuncture
Sifting through the evidence on veterinary acupuncture can present a challenge. Studies are often small and it's difficult to perform blinded studies. Despite these limitations, however, these studies can still provide helpful information:
A 2007 study of dogs with hip dysplasia found that acupuncture was associated with a decrease in validated chronic pain scores.3
A 2009 study of dogs undergoing a hemilaminectomy found that dogs receiving electroacupuncture required lower doses of fentanyl in the first 12 hours postoperatively and had lower pain scores at 36 hours postoperatively.4
A 2017 study found that horses with chronic laminitis experienced statistically significant improvement after two acupuncture treatments.5
A 2019 study of cats undergoing ovariohysterectomy found that electroacupuncture reduced the need for analgesic medication in the first 24 hours postoperatively.6
While this is just a brief sampling of the available evidence, there are many studies supporting the use of acupuncture in pain management. Although some studies have demonstrated equivocal results, the 2015 AAHA Pain Management Guidelines state, "there is a solid and still-growing body of evidence for the use of acupuncture for the treatment of pain in veterinary medicine to the extent that it is now an accepted treatment modality for painful animals."7 Not every patient will necessarily benefit from acupuncture, but there is convincing evidence that it can offer considerable benefits with a low risk of side effects.
Types of Acupuncture
Depending on the patient and desired results, there are several common types of acupuncture that may be performed.
Dry needling: Sterile needles of varying lengths and diameters are inserted into the body at established acupuncture points. and left in place for 15-30 minutes.
Electroacupuncture: While this form of acupuncture is similar to dry needling, the acupuncture needles are connected to an electrical current for additional benefits.
Aqua-acupuncture: Small volumes (0.1-0.5 ml) of sterile fluid, such as saline, are injected into acupuncture points. This treatment is often performed after dry needling or electroacupuncture and is thought to prolong the benefits of treatment.
Laser acupuncture: Low-energy laser wavelengths are used to stimulate acupuncture points.
Other, less common, forms of acupuncture include moxibustion (burning moxa over acupuncture points) and the implantation of materials (such as gold beads).
Additional Resources
The International Veterinary Acupuncture Society offers free memberships to veterinary students, so you should consider joining their organization if you are interested in exploring this field. The American Academy of Veterinary Acupuncture also offers resources for veterinarians and veterinary students.
If you wish to offer acupuncture to your patients once you begin practicing, you should first complete an acupuncture training course. Courses are offered through several organizations, including the International Veterinary Acupuncture Society, Chi University, Curacore, and the Canine Rehabilitation Institute. Courses may vary in their approach, with some focusing on Traditional Chinese Veterinary Medicine (TCVM) and others introducing acupuncture through a Western/evidence-based approach. Your personality, preferences, and other limitations may play a significant role in which program is the best option for you.
Depending on your practice and clientele, acupuncture can potentially be a win-win situation for both your clients and your employer. Not only can acupuncture improve the quality of care that you provide for your patients and clients, it can also be financially beneficial for your practice. If you're interested in acupuncture, take that into account when looking for your first job. Talk to potential employers to see whether they would be interested in adding acupuncture to their practice; if so, they may also be willing to help fund your training.
Even if your practice does not elect to offer acupuncture, make yourself familiar with acupuncture and its benefits. Determine whether there are other veterinarians in your area that are offering this service, so you will know where to refer your clients if they request acupuncture as part of their pet's multimodal pain control program.
References
Cai, D. (2018). Acupuncture for pets is on the rise. Mashable. Retrieved from:

https://mashable.com/article/pet-acupuncture

Wax, E. (2012). Pet acupuncture more popular as practice becomes more mainstream. Washington Post. Retrieved from:

https://www.washingtonpost.com/lifestyle/style/pet-acupuncture-more-popular-as-practice-becomes-more-mainstream/2012/05/22/gIQAzTh6iU_story.html

Teixeira, L. R., Luna, S. P., Matsubara, L. M., Cápua, M. L., Santos, B. P., Mesquita, L. R., Faria, L. G., Agostinho, F. S., & Hielm-Björkman, A. (2016). Owner assessment of chronic pain intensity and results of gait analysis of dogs with hip dysplasia treated with acupuncture. Journal of the American Veterinary Medical Association, 249(9), 1031–1039.
Laim, A., Jaggy, A., Forterre, F., Doherr, M. G., Aeschbacher, G., & Glardon, O. (2009). Effects of adjunct electroacupuncture on severity of postoperative pain in dogs undergoing hemilaminectomy because of acute thoracolumbar intervertebral disk disease. Journal of the American Veterinary Medical Association, 234(9), 1141–1146.
Faramarzi, B., Lee, D., May, K., & Dong, F. (2017). Response to acupuncture treatment in horses with chronic laminitis. The Canadian veterinary journal = La revue veterinaire canadienne, 58(8), 823–827.
Nascimento, F. F., Marques, V. I., Crociolli, G. C., Nicácio, G. M., Nicácio, I., & Cassu, R. N. (2019). Analgesic efficacy of laser acupuncture and electroacupuncture in cats undergoing ovariohysterectomy. The Journal of Veterinary Medical Science, 81(5), 764–770.

https://doi.org/10.1292/jvms.18-0744
Epstein, M. E., Rodanm, I., Griffenhagen, G., Kadrlik, J., Petty, M. C., Robertson, S. A., Simpson, W., AHAA, & AAFP (2015). 2015 AAHA/AAFP pain management guidelines for dogs and cats. Journal of feline medicine and surgery, 17(3), 251–272. Retrieved from: https://www.aaha.org/globalassets/02-guidelines/pain-management/2015_aaha_aafp_pain_management_guidelines_for_dogs_and_cats.pdf