As a veterinary student busy with classes, clinics and studying for the NAVLE ®, it may be hard to think about all the different ways you can contribute to our profession after graduation.
The great news is there are so many amazing individuals in veterinary medicine and many are doing some pretty cool and diverse things that we can look to for inspiration.
Here's a special shout out to some Veterinarians that are rocking it in different and inspiring ways!
You should check out/follow/learn more about these Veterinarians because….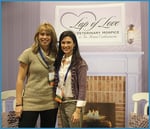 1. Because who doesn't admire the principles of compassionate care and entrepreneurship?

Have you ever heard of Lap of Love? It is the largest veterinary hospice service in the United States. Dr. McVety and Dr. Gardner (both are grads from the University of Florida- Go Gators!) founded Lap of Love to provide compassionate end of life care.
As entrepreneurs and advocates for high quality and compassionate care, these two Veterinarians are absolutely an inspiration for our profession.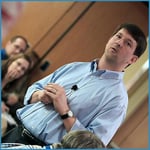 2. Because veterinary professionals need a voice and a platform!
Though I may be biased because Dr. Andy Roark gave my graduating class' amazing commencement speech, there is no doubt that as an international speaker, author and media personality, Dr. Roark is an inspiration for our profession.
Check out his website that brings veterinary professionals together that was started "because no one was talking about what it's really like to be a veterinary professional."
3. Because he is known as America's Pet Advocate
Not only is Dr. Ernie Ward a leader in pet nutrition and weight loss, but he is also an expert, teacher and visionary. From being an award winning speaker, television, Youtube personality and podcaster, Dr. Ward is rocking it on so many platforms!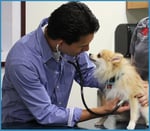 4. Because there aren't many Veterinarians and Radio Show Hosts out there!
Aside from how neat it is that Dr. Mike Tokiwa hosts the radio show, "Your Pet Matters," Dr. Tokiwa is also very passionate about our changes in our industry and how this can relate to the future of our profession.
5. Because connectedness between your passion and your career matters!
As an advocate for professional well-being and career contentment, Dr. Kimberly Pope-Robinson is offering the support and life coaching that so many medical professionals and organizations can benefit from.
Check out her website to read more about 1 Life Connected!
6. Because we all need CE (along with a healthy dose of entrepreneurial inspiration!)
In addition to being board certified in TWO colleges, Dr. Justine Lee is also the founder and CEO of VetGirl, an amazing RACE approved continuing education service.
So much respect goes out to Dr. Lee for her education accomplishments as well as her entrepreneurial achievements!
7. Because he is an inspiration for all our large animal folks!
Remember James Herriot? Well, Dr. Cody Creelman has been described as "the modern day James Herriot in the making."
Check out https://codycreelman.com to follow him and watch videos on his experiences in the field!
8. Because "Fear Free" is all the craze these days
…..And the person who founded the "Fear Free" movement is Dr. Marty Becker, who has also been referred to as "America's Veterinarian." Dr. Becker has written more than 2 dozen books and he has been a contributor to Good Morning America in addition to so many other accomplishments and achievements. Check out his website to learn more about what "America's Veterinarian" is up to!
I hope each and every one of you reading this article will be inspired by the work of these Veterinary rockstars and that after vet school, you will do some pretty cool and different things in your careers if the opportunity arises.
If you want to give a shout out to other amazing Veterinarians doing cool and diverse things in their careers- comment below!
References:
Disclaimer: All the people listed above have probably done or are doing a million neat things in their careers so this article probably doesn't even begin to capture all their accomplishments, contributions and achievements.
Additionally, this article is no way meant to discount the super important, disease-preventing and life-saving work of practicing clinicians, but rather, just meant to highlight some folks that are doing some cool things outside the box. I encourage you all to check out their websites to learn more about what they've done and what they're up to.