Veterinary Students, our next veterinary infographic is on the angles of injection insertions. We cover 90 degree intramuscular, 45 degree subcutaneous, 25 degree intravenous and 10-15 degree intradermal.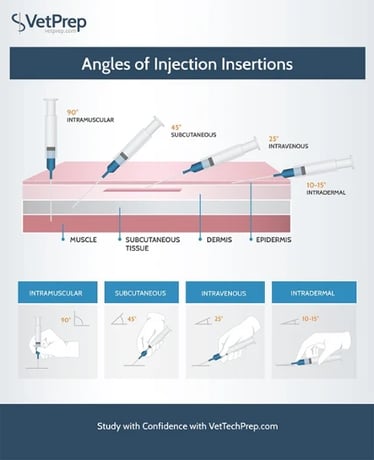 Please check out our other Fact Posts.
INTRODUCING OUR NEW YOUTUBE CHANNEL

The Secret Life of Vets is a BRAND NEW YouTube Channel that we have created for the Veterinarian community. Make sure you subscribe RIGHT NOW so you never miss a video. If you like any video, let us know by giving it a like and we would love to hear what you have to say about this new series in the comments on the YouTube page (or here). Thanks!
SUBSCRIBE NOW!