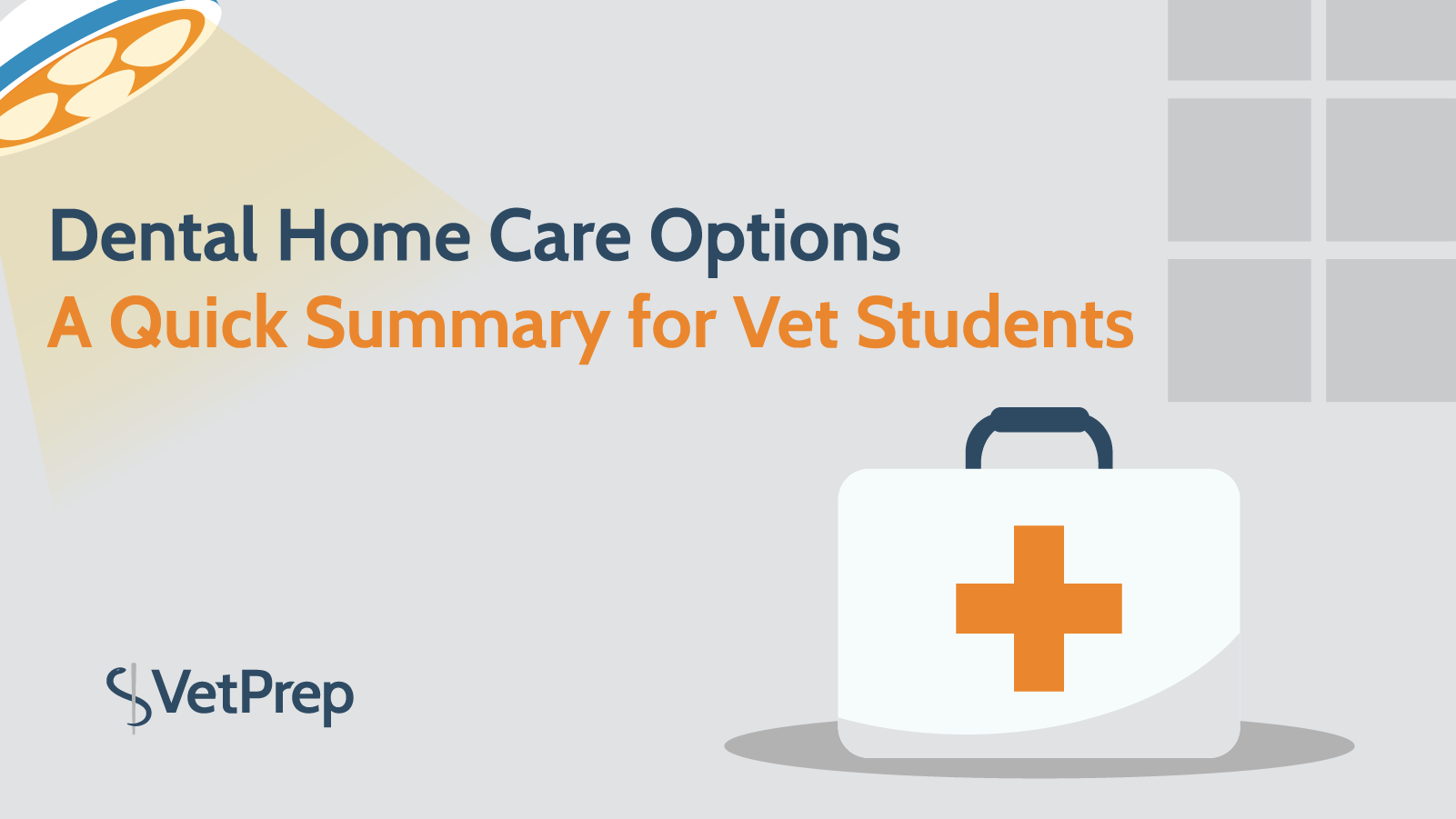 Although performing dental cleanings in the veterinary hospital is valuable, getting clients on board with home care is every bit as essential. After all, imagine how your teeth would look if you completely skipped brushing and just went to the dental hygienist for yearly cleanings!
The good news is that there are plenty of home care options available, so you can find a product to meet the needs of almost any client. The bad news is that this wide variety of dental products can be overwhelming, making it difficult to choose what is "best" for any given pet.
It's important to become familiar with the basic dental home care options that are available to your clients, so you make home care recommendations with confidence.
1. Daily Brushing
Daily tooth brushing is widely regarded as the most effective dental home care option. The mechanical action of a toothbrush and toothpaste rubbing against the teeth removes accumulated plaque, preventing tartar buildup and periodontal disease. If you have a dedicated client and a reasonably well-behaved pet, focus your attention on tooth brushing.
In order to achieve maximal benefits, clients should brush their pet's teeth once daily. Brushing every other day may also have some benefits, but it gets "iffy" beyond that. When you talk to clients who are brushing their pet's teeth just once or twice a week, they are providing little benefit to their pet. They either need to get on board with daily brushing or they need another home care option.
Clients should start brushing their pet's teeth at any early age and make it as fun and rewarding as possible. Because the benefits of brushing lie in the mechanical action of the brush rubbing against the teeth, there's no one "best" toothpaste for pets. Clients should instead focus on taste and choose whatever pet toothpaste their pet finds most enjoyable.
2. Oral Rinse
Oral antiseptic rinses are designed to reduce bacteria within the mouth, which then reduces plaque formation and periodontal disease. They often contain chlorhexidine and/or zinc salts.
Unlike toothpaste, oral rinses do not usually have a pleasant taste. They are also less effective than daily brushing. However, for clients who are pressed for time or pets that will not tolerate prolonged brushing, a daily oral rinse can offer decent preventive benefits with minimal stress to the pet and their owner.
3. Dental Treats/Chews
If you have set foot in a pet store recently, you have probably noticed an abundance of treats and chews that are marketed as dental care products. Unfortunately, not all of these products are as effective as they claim to be!
When recommending dental chews for clients who are unable to brush their pet's teeth or administer an oral rinse, refer clients to the Veterinary Oral Health Council Accepted Products list. All of the products on this list have been assessed using a standardized protocol and found to be effective in the prevention of periodontal disease. Some are designed to mechanically disrupt tartar, while others contain enzymatic cleaners that help break down plaque.
Dental chews should always be given according to their label instructions. Pets should be supervised carefully to minimize the risk of choking or gastrointestinal obstruction.
4. Prescription Diets
Tartar control diets are designed to mechanically disrupt plaque and tartar on the teeth. While many vets once thought that all dry foods offered benefits for dental hygiene, we have learned that many dry foods can be crushed without truly scraping or cleaning the teeth. Dental diets are created in such a way that the kibble remains intact, scraping along the sides of the teeth.
The VOHC Accepted Products list contains a list of approved dental diets, including both prescription diets and over-the-counter options.
5. Water Additives
The idea behind these products is that clients add a small amount of water additive to their pet's water bowl, and no further care is needed. A small amount of water additive enters the pet's mouth each time they drink and helps to clean the teeth. While this certainly sounds convenient, there is little evidence supporting the use of many of these products.
If clients are interested in a water additive, however, there are several options on the VOHC Accepted Products list. Water additives may be a viable option for those clients with minimal time available to their pet's dental care, as long as they realize that their pet likely will not receive the same benefits that accompany other forms of dental home care.
Consider Client Needs and Make Recommendations
Talk to clients about dental home care at every visit, and give clients a clear call to action. If clients are already performing regular dental home care for their pet, congratulate them on their commitment and encourage them to continue doing so. When you encounter a client that is not invested in their pet's oral health, however, work with them to determine the best home care option for them and their pet. If possible, send them home with the product that you decide upon in your conversation, so there are no barriers to them starting dental home care immediately.